Please Scroll Down to purchase tickets
2017 Fireworks Extravaganza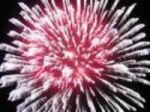 Loddon Valley Lions will be holding their 2017 Fireworks Extravaganza on Saturday 4th November at Barlows Park, Silchester Road, Tadley, RG26 3PX (the home of Calleva Football Club). Gates open at 5pm.
The Fireworks used in these displays will be under the control of fully trained and licensed professional technicians.
Free Car Parking will be available, although we encourage as many people as possible to walk particularly if you live locally, thus minimising congestion. All Cars must be removed from the Car Park by 10pm
PLEASE DO NOT BRING ANY FIREWORKS, INCLUDING SPARKLERS, TO THE EVENT OR YOU MAY BE REFUSED ADMISSION.
Attractions:
Childrens Display 6:30pm
Parade of the Guys to the bonfire after childrens display
Main Display 7:30pm accompanied by music and special effect lighting
Large bonfire
Presenter from Breeze FM
Best Guy Competition with prizes for the winners
Funfair
Food Village
Licensed Bar (Courtesy of Calleva Football Club)
Admission Prices:
On the night, at the Gate
Purchased in advance from this Website until 3 November

Adult (Sorry, No Concessions)
£7.00
£6.00
Child aged 5 to 15 years, when accompanied by an adult
£4.00
£3.00
Child aged under 5 years, when accompanied by an adult
FREE
FREE
Reservation not required

Accompanied Child entering a Guy into the Best Guy Competition
FREE
FREE
Reservation not required
Family (2 Adults and 2 Children)
£18.00
£15.00
No refunds can be obtained on Advanced Tickets, except in the unlikely event that the evening is cancelled by Loddon Valley Lions.
To Purchase Advanced Tickets:
You can pay for your tickets either by using your PayPal account (if you have one) or, alternatively most major credit cards are acceptable, allowing you to pay without a PayPal account.
Make sure you have your Debit/Credit Card details or your Paypal Account derails to hand.
In the panel below headed 'Buy Loddon Valley Lions Fireworks Tickets Now', click the down arrow to show all the options, then click the type of the ticket you want (Child, Adult or Family).
Click 'Add to Cart', this will connect you to the PayPal site and may take a few moments.
In the Quantity Box on the PayPal Site, Click the + or - signs to select the number of that type of ticket you require.
If you want to purchase additional tickets of a different type, click the 'Continue Shopping' text at the top right hand corner of the PayPal page, above the Order Summary panel (this is not over obvious to see). This will return you to the Loddon Valley Lions Web Page, where you repeat the above process.
Once you have all the different types of ticket you require and the correct number of each in your Cart, Click the appropriate check out button on the PayPal page and proceed as instructed. Please be patient, connection to the secure payment site may take a few moments.
Make sure you print your receipt and bring it with you on the night.
You will also receive an acknowledgement from Loddon Valley Lions, once we receive notification from PayPal of your purchase.
Make sure you bring your PayPal/Credit Card receipt with you on the night, otherwise you will have to pay again at the higher price!
Buy Loddon Valley Lions Fireworks Tickets Now