Recycling unwanted Spectacles and Hearing Aids
Loddon Valley Lions collect Spectacles and Hearing Aids that are no longer wanted, for refurbishing.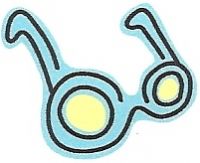 The spectacles are sent to a factory in Le Havre, which is wholly owned and operated by the Lions Clubs of France. There, they are refurbished and re-graded, before being distributed by Lions in countries of the developing world, where the cost of a pair of spectacles is often beyond the financial reach of most of the population. At 'Eyecamps' organised by the Lions, the specs are matched as nearly as possible to the requirements of each individual by qualified opticians
Please, DO NOT throw away your unwanted specs and lenses, these can provide the gift of near normal vision to many who simply cannot afford this 'luxury' - another example of 'Ordinary People Amazing Things'.
Father Christmas is happy to collect these on his rounds in December, alternatively, they can be left at Leightons Opticians in Franklin Avenue Tadley, The Optimum Vision Clinic at the Falcon Garage in Tadley, Tadley Library or, use the 'Contact Us' page of this website and we will make arrangements to collect.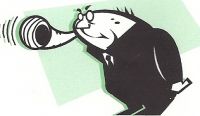 The hearing Aids are refurbished in this country and again sent to Lions Clubs in countries of the developing world for distribution to those with hearing impairments. Again, the cost of these is well beyond the financial reach of many in these countries.
Please DO NOT throw away your unwanted hearing aids. These too, can be given to Father Christmas during his December tours or, alternatively, use our 'Contact Us' Page and we will arrange to collect from you.