TADLEY TREACLE FAIR will be on Sunday 31 May at Falcon Fields, Tadley. Exhibitor Application Forms will be available from mid March, from this Website.
Regret we cannot accept exhibitor applications from Catering organisations, Ice Cream Vans Etc.
---
CHILDRENS' CHRISTMAS Colouring Competition 2019 Results
__________________________
Click the'DONATE' Button to
Donate to Loddon Valley Lions
Most major Credit/Debit Cards Accepted
Lions Clubs International celebrates over 100 years of Service. Lions came to the British Isles in 1950.
Loddon Valley Lions Club was chartered in 1975 and is part of Lions Clubs International, the world's largest and premier International Voluntary Service Organisation.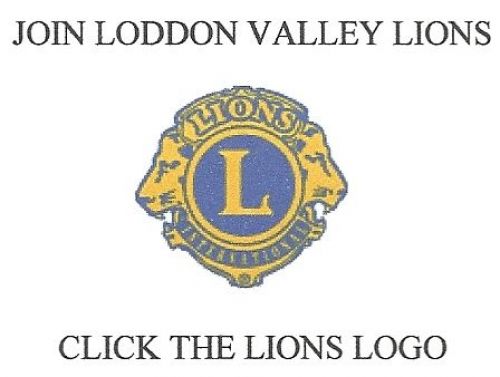 We currently have about 30 members drawn from all walks of life and we meet every first and third Wednesday in the month at 8.00 pm. at Sherborne St. John Social Club, Elm Rd, Sherborne St John, Basingstoke RG24 9HP.

If you are service-minded and are willing to give a little of your time we would like to hear from you, please Click the Lions Logo to the left of this paragraph. Also, please feel free to join us at one of our meetings to find out more about our work.
Our purpose is to serve both our local and wider communities through a variety of humanitarian and community projects. These can range to helping individuals in need by practical "hands on" or financial assistance, or supporting other local charitable causes such as hospices, local hospitals, schools and other organisations, benefiting the public at large.
We aim particularly to support young people, the elderly, the lonely and the disabled in our communities. Throughout the year, supported by our partners and friends, we run a variety of events and activities which not only enable us to raise funds to pursue our charitable aims, but also to provide entertainment for the public.
We do not charge administrative costs against our fund raising projects; we are one of the few organisations where every penny raised goes to the cause supported.
Alongside our humanitarian activities, we run a variety of social events for our members, partners and friends, in the spirit of not only helping others but having fun.
In all that we do, we are guided by a code of ethics which stress service to others, honesty, integrity and friendship. These are backed up by a set of Purposes or objectives which encourage us to take an active part in the local and wider community in which we live.
We do not involve ourselves in the discussion of partisan politics or sectarian religion.
Please be advised that we will NEVER ask anyone seeking a grant from Loddon Valley Lions Club to make any payment to secure such grant.
Anyone contacting you by telephone, by letter, electronically (email) or by any other means and offering a grant from Loddon Valley Lions Club or any other Lions Club or Lions Clubs International in exchange for a fee or advance payment to secure that grant is doing so fraudulently and you should NOT proceed with the matter.
Together, we are just 'Ordinary People' who achieve 'Amazing Things'

Thank you for visiting our web site.
We would appreciate your comments, good or not so good to the questions below to help us improve how we keep you informed in the future:
What did you like about the website and its content
What didnít you like
What would you like to see on the website such as how it is structured or perhaps the introduction of a monthly newsletter page to keep you regularly informed