A message from our President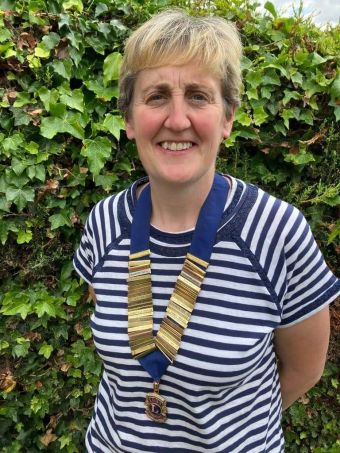 I joined Loddon Valley Lions Club in July 2019 and was sponsored by the now, Past President, Vanessa Tolson-Goddard. So, I am immensely proud that after just three years, I should have been elected as the Club's President.
As I was growing up in Tadley and when my son was a toddler we always looked forward and waited for Loddon Valley Lions to bring Father Christmas down our street. He would stop outside our house and my son would go out and chat with Father Christmas and get his lolly, I thought to myself I would love to help with the float thatís one of the reasons why I joined the Lions!
Now I actually drive the truck around Tadley normally dressed as an elf! The smiles on peopleís faces, both young and old, confirms that we are bringing happiness and joy to the community and sometimes we have 3 or 4 generations come out to wave and say Happy Christmas to Father Christmas - it really is an amazing feeling!

The club is comprised mainly of retired gentleman who joined when they were in their thirties and forties, but the ladies are now giving them a run for their money and we now have a number of ladies among our members. However we do need to attract more and younger volunteers to join us to help us run and come up with some new fund raising ideas so if you have a little spare time then we would love to have you on board!
Loddon Valley Lions continue to assist people in our local area who may be vulnerable or, less fortunate than ourselves as well as helping deserving causes.
Hereís to a new Lion year and raising lots of money to support our humanitarian projects in our local community and the wider world.
Jane Saunders
President Loddon Valley Lions Club CIO
July 2022 - July 2023