A message from our President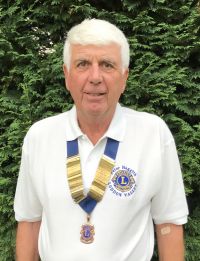 Many local people are aware of the great work that the Loddon Valley Lions do each year by raising money through events such as The Tadley Treacle Fair, Father Christmas Float, Fireworks Display, Easter Egg Lucky Draws, and our Golf Day at Bishopswood Golf Course. All the money raised goes to Charitable and worthy causes and we aim to ensure that a minimum of 80% is allocated locally, which includes sponsoring a day trip to Paultonís Park, a Pantomime at Silchester Village Hall and over a hundred Christmas food hampers for elderly and vunerable adults. Over the last year we have spent £24,000 on welfare projects and £7,500 on our youth.
If the above is news to you and you feel that you can make a contribution to our Club then why not contact us on 0845 833 7494 to find out more. New members, men and women are most welcome and you have the opportunity to get to know us over several months before you need to make that decision about joining.
Help us to make a difference to many peopleís lives.
Peter Haggith
President
Loddon Valley Lions Club