Calling all men aged between 40 and 80 years.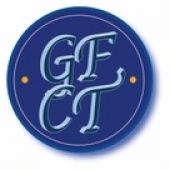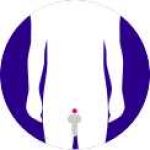 YOU should have a simple blood test to indicate the liklihood that YOU may be suffering from Prostate Cancer. Loddon Valley Lions Club, in association with The Graham Fulford Charitable Trust, are offering you the opportunity to attend our free Screening Event to provide an awareness of the symptoms of Prostate Cancer and undergoing a screening to assess the liklihood that you may be suffering from this disease. The screening takes the form of a simple blood test. A sample of your blood will be taken and analysed to indicate the risk that you may be suffering from Prostate Cancer and the results will be communicated to you within two or three days, together with advice on any follow up action which may be appropriate.
When and Where
This event will take place at The Link (Tadley Community Centre), Newchurch Road, Tadley, RG26 4HN between 10am and 1pm on Saturday 15 April 2023. Loddon Valley Lions are most grateful to the Trustees of Tadley and District Community Association (Click Here for more information) for allowing us the use of their premises for this screening event. The event is being organised by Loddon Valley Lions in association with The Graham Fulford Charitable Trust (Click Here for more information).

Do I have to pre-book?
Yes. This is because we hope to screen 200+ men at this event. Pre-booking provides a time slot of your choosing (subject to availability) to arrive at The Link for your screening. This minimises the risks of long queues, delays, car parking difficulties, etc. It also provides the basis for you to retrieve your result, once you have been notified that it is available.
What happens on the day?
On arrival at the link, you will be shown to our reception centre, where your details will be checked and verified and you will be booked in to the system.
You will then be guided to a Briefing Room, where the symptoms of Prostate Cancer will be explained to you together with information about how you will receive the results of your screening and what these results mean. There will also be an opportunity to ask any questions you may have and set your mind at rest.
You will then proceed to the Screening Room, where a sample of your blood will be taken by a fully trained and qualified phlebotomist. This will be sent to a fully accredited laboratory for analysis.
The whole process should take no more than about 20 minutes and you will receive e-mail notification on how to retrieve your result from a secure website within two to three working days from the date of your test.
How Much will it Cost me if I want to attend?
Absolutely nothing! There is no cost involved in registering, booking and attending this event. We do not want anyone not to attend, because they feel they cannot afford to. However, if you feel you would like to make a donation to Loddon Valley Lions to help defray the not inconsiderable costs of organising the event, that would be very much appreciated, but is by no means mandatory.
How do I book a slot?
By following these instructions carefully:
Read all these instructions carefully, then follow them in order.
Click the 'Book a Screening Slot Tab', below. This will transfer you to the Graham Fulford Trust Booking Site
Follow the instructions to register. You cannot book without registering, because this will provide the basis for you to receive your test results from a secure website, when they become available.
As soon as you have registered, you will be sent an e-mail. Click on the GREEN verification button.
Once you have registered, go to www.mypsatests.org.uk and login, using the e-mail address and password you quoted when you registered.
Click 'Find a Testing Event'
Either, under the paragraph headed 'Looking for an Event near you to get tested', type your post code or location into the search box or, simply
Scroll down to find the event on 15 April 2023 at 'The Link'
Click the box with details of the event
Scroll down and select a time to arrive in the box alongside the date of Saturday 15 April. The panel lower down the page shows the number of available slots for each time slot.
Click the tab 'Book Your Place'
Follow any further instructions from the Graham Fulford Bookings website
You will receive an e-mail confirming the date, time and location of your appointment. This email will also contain a 'QR' Code (small patterned square). Please bring this e-mail and QR Code with you, on the day.
Turn up at The Link at your pre-booked time, with your e-mail and QR Code.
What will my results mean?
Your results will be either:
GREEN, which will be the case for around 85% of the men screened and this means it is unlikely that you have Prostate Cancer, but you may still wish to see your GP to discuss any symptoms you may have.
AMBER, which will be the case for around 10% of men screened. If your result is amber, you are advised to discuss this further with your GP.
RED which will be the case for around 5% of men screened. If your result is red, there may be no need to worry, but you should seek advice from your GP urgently.
For more information about PSA Tests, results and screenings by the Graham Fulford Charitable Trust, Please Click Here