What is a PSA Test
A PSA test is a simple blood test, nothing more. Whilst it is not a perfect test it is currently the best readily available indicator of a possible prostate problem. Results from screenings such as that being organised by Loddon Valley Lions, fall into one of three categories.
Green Results
Over 90% of results are currently "green" and whilst this is no guarantee you may not have a problem it is a very useful guide and by ongoing monitoring, gives you the best chance of finding problems early.

Amber Results
Of the remainder around half are "amber" early warnings with regular follow ups recommended.
Red Results
Of the "red" results around 75% will be due to something innocent or which can be easily treated to improve your quality of life.
Overall, a few minutes well spent....so what is not to like? All samples are analysed to the highest standards by the UK's leading independent laboratory. All results are reviewed by at least one leading Consultant Urologist. The Graham Fulford Charitable Trust who are organising the sampling and analysis of the blood samples for Loddon Valley Lions, operate an easy to use fully integrated secure online booking and results retrieval system, with results available within 24/48 hours of your blood arriving at the laboratory.
All men receive advice on recommended retesting intervals with their results and annual automated reminders.
Graham Fulford Charitable Trust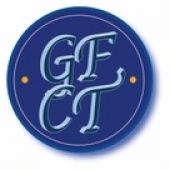 Graham Fulford work alongside other UK charities, and organisations such as Loddon Valley Lions, who are involved with conducting testing events and have conducted more than 180,000 PSA tests in the past 18 years across most areas of the UK for over 120,000 men. They have helped in the diagnosis of over 2,200 prostate cancers including men in their 40's. Any man receiving an abnormal result has, providing he gets the support of his GP, free access to the "Rapid" Trial at Imperial College in London within two weeks of referral. This is an NHS supported project run by Professor Hashim Ahmed for the fast diagnosis of prostate cancer. And / Or A free 15‐minute consultation within 48 hours of receiving his abnormal result with one of a team of ten experienced Consultant Urologists from GenesisCare, one of the world's leading private healthcare organisations. We use only fully trained and experienced but friendly blood takers at all events. For more details of the Graham Fulford Charitable Trust, Please Click Here.