Father Christmas Tours of the Loddon Valley Lions Area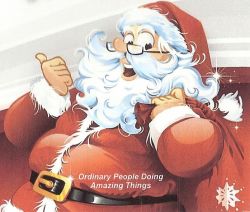 Loddon Valley Lions hope to take Father Christmas out and about in their area on 19 nights in December, subject to any Coronavirus restrictions which may be in force at the time. The latest information available will be updated on this website. Each night Father Christmas will visit a different locality and he will set off as close to the time stated in the Tour Calendar as possible.
Unfortunately, Father Christmas is unable to visit every street in each locality, so if your street is not listed, please use a nearby vantage point which is on his route or, see him from a nearby tour. Also, as Father Christmas is not able to stop at every house on his route, if you or your children want to see him please listen out for his music, track him by using the facility on this website to see when he is getting close to your location, get ready and be outside in time. We regret that time and other constraints prevent us from waiting for children to get ready so, PLEASE, have them suitably dressed and ready to come out before Father Christmas arrives so as not to cause disappointment. Please gather together in discrete groups. We hope to be able to publish a link on this website each evening, which will enable you to see where Father Christmas is at any time during his tour and when he is getting close to your house. Please be aware that it will be a different link each evening. This can be viewed by Clicking Here.
When is Father Christmas visiting my Locality?
To see when Father Christmas will be visiting YOUR locality, Please Click Here then by following the links, you can see a complete list of streets he hopes to visit on each evening.
Occasionally, adverse weather or other factors beyond the control of Loddon Valley Lions may prevent us from completing all or part of a tour. If that happens in your locality, please accept our apologies for any disappointment caused. Also, the sleigh needs a lot of room to turn round in cul-de-sacs and to navigate in narrow streets so, inconsiderate parking may prevent Rudolf from accessing some streets with the sleigh. Therefore we ask you to PLEASE, be extra considerate in the way you park on the night of his visit, even if that means parking somewhere different from your normal spot for a while on that occasion. By so doing, you will not to cause disappointment to your children or those of your neighbours.
No Cash to Donate?
That's OK. QR Codes are displayed on the Collectors buckets and on the sides of Father Christmas's float. Just scan one of these with your smartphone to make a donation with your Credit Card. Alternatively, Click Here, then Click the 'Donate' button.
Can I find out when Father Christmas is getting close to my house?
Yes. Each evening when Father Christmas starts his tour, we will publish a link on the 'Track Santa' page of this website. This link will ONLY work while Father Christmas is actually out on tour. This can be found by Clicking Here. By clicking the Track Santa link, you will be connected to a website displaying a map which shows Father Christmas's real time position. However, the success of the link is dependent on the quality of the 4G phone signal in the area where Father Christmas is at any time. In areas where the signal is poor, his location may not update very frequently. The tracker will not operate once Father Christmas gets to the end of his tour. Unfortunately it will be a different link each evening, so it will not be possible for you to save or store it in your phone, tablet or, computer.
Children's Colouring Competition
We regret that we no longer have the man-power to deliver leaflets this year. However, we are still running our traditional Children's Colouring a Competition and the template can be downloaded and printed from here, shortly. The template can then be coloured in and handed to Father Christmas when he visits your area. Unfortunately, we cannot accept entries by post or electronically and can only consider those received on the template in the on this website. We will award prizes to the best picture in each age group and will announce the winners and display their pictures on this website in early January. Don't forget to complete the details under the picture, otherwise we will not be able to deliver any prize you may win. To see the winning pictures from 2022, Please Click Here.
Our sincere thanks to:
·Allso-Print for the design of our posters and for providing the template for the Children's Colouring Competition.
·Elm Park Garden Centre for providing the Christmas Trees for Father Christmas's sleigh.
Trigger AV for the provision of Audio Equipment for the sleigh.
Signrite Digital Ltd for the provision of signage etc.
Bramley Scouts for accompanying Santa in parts of Bramley

Click on each of the above, which are highlighted for more information.