Kingsclere
Saturday 17th December: Meet Father Christmas opposite St Mary's Church at about 4:15pm until he moves off at 4:30pm to:
Peel Gardens and spurs, Keeps Mead and spur, Hardys Field and spur, Garrett Close and spurs, Longcroft Road, The Lines, Byfields Road, Bushnell;s Drive, Cedar Drive. For Part 2, please see below.

We regret that for safety reasons we are unable to stop on George Street between the George and Horn and Swan Street.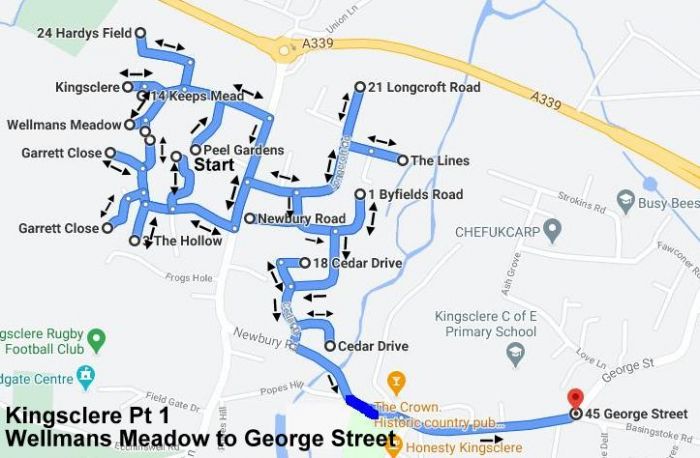 Part 2: Ashford Hill Road, Love Lane, Elm Grove Farm, Priors Close, Ash Grove, Strokins Road, Fawconer Road Thorneley Road, Coppice Road, Oak Close, South Road, Penny's Hatch.