Kingsclere The Square to Rose Hodson Court
Saturday 11th December 4:15pm for 4:45pm move off.
Meet Father Christmas in the square opposite St Mary's Church until 4:45pm, when he will move off to:
Part 1: The George and Horn, Ashford Hill Road, King Alfred's Terrace, Coppice Road, South Road, Penny's Hatch.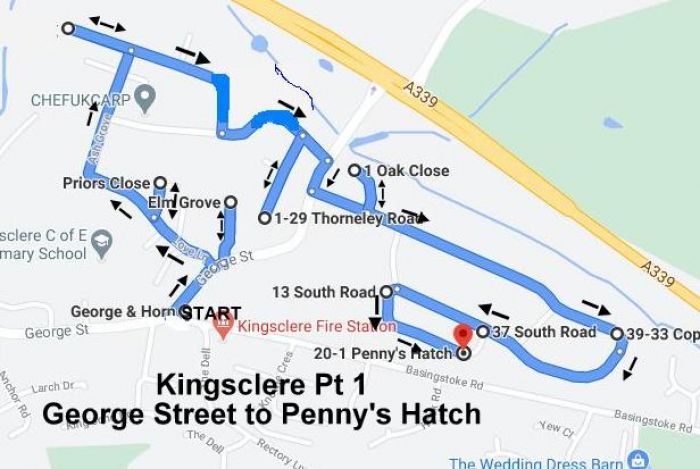 Part 2: Fawconer Road, Thornely Road, Greenlands Road, Ash Grove (Greenlands Road to Strokins Road), Strokins Road, Garrett Close and all offshoots, The Hollow, Longcroft Road, The Lines, Wellmans Meadow, Peel Gardens, Keeps Mead, Hardy's Field, Rose Hodson Court.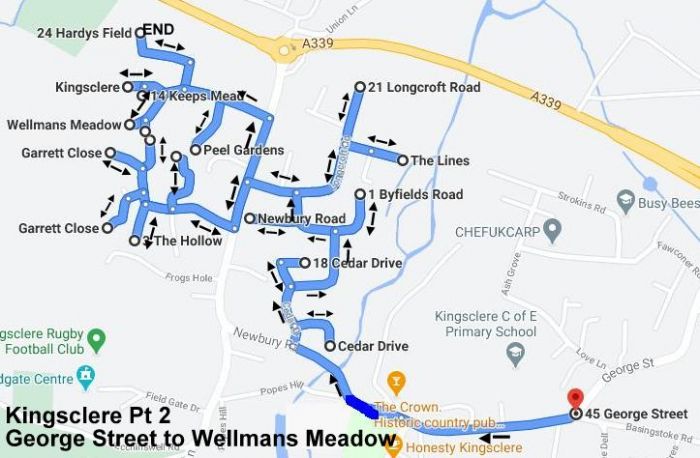 We regret we no longer have the manpower to cover the whole of Kingsclere. If you would like to get involved to help us resolve this problem by becoming a member of Loddon Valley Lions, Please Click Here