Father Christmas Tour Calendar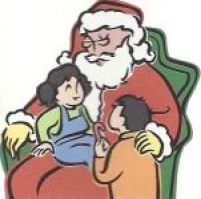 To see a complete list of roads to be visited each evening together with a map, click on the relevant area highlighted in blue in the third column of the table.
Routes and dates are subject to change due to Coronavirus restrictions and other circumstances beyond the control of Loddon Valley Lions. The latest situation will be updated regularly and at least daily during December and can be accessed by Clicking Here. We regret that we are unable to take Santa to any streets not listed in the links in the table below.

Click Here to return to Main Father Christmas Page

Click Here to return to Main Father Christmas Page