TADLEY TREACLE FAIR 2019
Exhibitor Application forms for this event are now available.
Please be aware that we cannot accept bookings from catering vans and the like, Sweet Vendors, Ice Cream Vans and the like.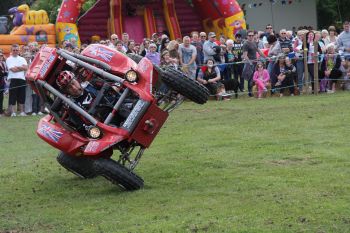 There has been much speculation on the impact that proposed development development on part of the Treacle Fair site will have on the event. Loddon Valley Lions can confirm that this year's event on 2 June WILL GO AHEAD.
The Tadley Treacle Fayre (Fair) is described in the ''Around Tadley fact & fable'' book (ISBN 0953704300) published in the year 2000 as ''the annual Summer fair organised by Loddon Valley Lions which during the late 1980's and 1990's was the main Summer event in Tadley drawing large crowds.'' It continues to do so today and allows Loddon Valley Lions the opportunity to raise many thousands of pounds to support their humanitarian activities in the local community and, the wider world. Our 2019 event will be held on Sunday 2 June.
This page and sub-pages will be developed as information becomes available about the attractions at this year's event.